Dover Bay
An exceptional waterfront community unlike any other in the Northwest, Dover Bay is naturally suited for recreation and adventures on the lake, ponds, inlets and streams. In the middle of some of the west's most prestigious recreational attractions, world-class skiing and mountain biking are minutes away at Schweitzer Mountain Resort. Numerous golf courses are within miles of Dover Bay. Sandpoint is home to a thriving arts community, offering a wide variety of visual and performing arts year-round.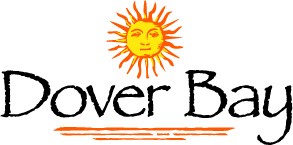 THE COMMUNITY
The family-friendly community focuses on adventure and living well on the water where everyone is connected to each other and to nature. Dover Bay is a lakefront community in the rural tradition of the Northwest.
THE ENVIRONMENT
More than half of Dover Bay's dramatic 285-acres are set aside in perpetuity as undeveloped open space connected to the community, recreation areas and wildlife habitats. Most of this open space will be in a 70-acre nature preserve of marshes, wetlands, cattails and timberlands where wildlife flourish.

We are committed to creating an environmentally sensitive, residential waterfront community that accommodates inevitable growth in a positive way and will not compromise, but complement the character and essence of our community for all who live and play at Dover Bay.
Click here to visit the Dover Bay website
Bill Fanning
(509) 999-5444